All in One + CROSSDNA Free
Our ancestry report shows where our ancestors come from. We go deeper than any other test in the world.
Discover your ancestors with an Ancestry DNA test!
Discover your origins with the 24Genetics Ancestry DNA test
We compare your genetics with our extensive DNA database, with genetic markers from a multitude of places, ethnicities, and cultures around the world. Thanks to the genetics inherited from your ancestors, we can trace the migrations of your maternal lineage or determine the geographic areas, ethnicities and even ancestral cultures from which you originate. 24Genetics goes much deeper than any other test in the world. If in doubt, see below for an example of our report.
Humans, like other species, are constantly evolving. Since the dawn of Homo sapiens in Africa, more than 200,000 years ago, our species has colonized different corners of the planet, adapting and refining its DNA according to the specific conditions of each region and era. Thanks to this adaptation, humanity enjoys a great genetic diversity that, with 24Genetics' algorithms, we are able to decipher, offering a great window of knowledge about the roots of each of us.
Sections included in the ancestry DNA test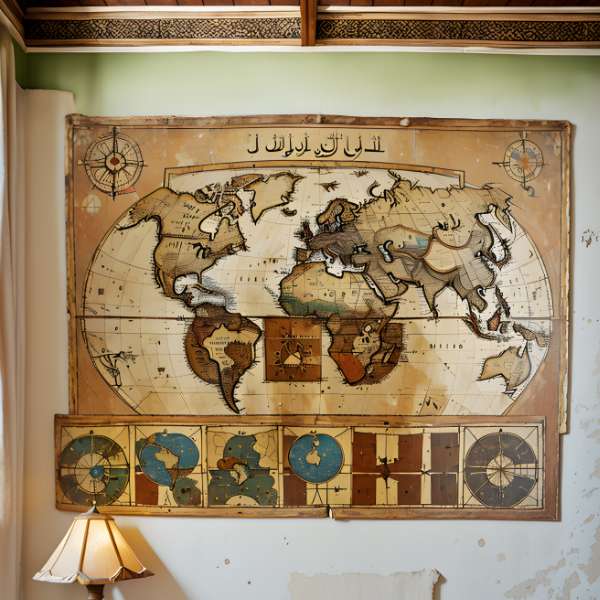 In this section you can discover the origin of your ancestors in the current geographical context. We analyze your ancestry in an average time frame of about 800 years ago, excluding the last 250 years. Our algorithm is distinguished by its accuracy and the large number of regions it covers on all continents.
Our historical ancestry test allows you to trace the origins of your ancestors through eight periods, from prehistoric times onwards. The sophisticated algorithm matches your genetic profile against our database of archaeological remains, accurately sequenced and dated by carbon-14 testing. The report highlights the three ancestral cultures most closely related to your genetics.
The exploration of your ethnic ancestry delves into your genetic heritage, comparing your DNA with our database of global ethnic profiles. Each segment of your DNA is linked to specific populations, revealing genetic and cultural connections. This analysis combines genetic, anthropological and social perspectives, offering a comprehensive view of your roots.
By analyzing your mitochondrial haplogroups, we unravel your maternal lineage. Mitochondrial DNA is inherited exclusively through the maternal lineage. Through distinctive mutations, we trace a line connecting all "your mothers" back to 'Mitochondrial Eve', the common maternal ancestor of all humans, who lived some 200,000 years ago in Africa.
(Males only). The paternal lineage, encoded on the Y chromosome, is transmitted from fathers to sons, revealing male inheritance. These genetics show us paternal haplogroups derived from unique mutations perpetuated generation after generation. Our algorithms accurately trace the line of our "fathers" back to the dawn of our ancestors in Africa.
For several millennia (between 40,000 and 30,000 years ago), Neanderthals and humans coexisted in Europe and Asia, sharing genetic material. After mapping the Neanderthal genome in 2010, we understood this genetic relationship. With our test, discover how much Neanderthal DNA you carry and explore the ancestral connection with these ancient inhabitants.
Easy to make. Receive a kit with simple instructions and an explanatory video.
Put some saliva in the tube you will receive and send it back to us.
In a few weeks we will send you your report.
Have you already ordered a test from another company?
If you have already taken a genetic origins test with another company, we can use your raw data to create your 24Genetics Ancestry report, revealing which countries and regions your ancestors are related to, something other companies are not able to do. Just buy it in our store and you will soon have your personalized report.
Other tests in our catalog
Prueba ADN
Análisis alimentario
Compatibilidad medicamentos
Estudio genético deportivo
Piel envejecida
Genética y personalidad
All in One
Frequently Asked Questions
WHAT STEPS SHOULD I FOLLOW TO DO YOUR ANCESTRY DNA TEST?
Our ancestry DNA kit includes a document with the instructions, but we have also made a video detailing the steps you should follow. Click here It is very simple, once you have done it, send the saliva sample back to us, and we will extract your DNA information in our laboratory. Then, we will apply the algorithm developed and permanently updated by us, and we will obtain your 24Genetics report. You will receive it by email within 3 to 6 weeks after registering your sample code on our website.
CAN I ACCESS THIS ANCESTRY TEST IN MY COUNTRY?
24Genetics is a European company that operates worldwide. We can ship our ancestry test kits to any country in the world where you live. We have multiple logistics centers around the world, so to be as fast and efficient as possible, we will send you our kit from the one closest to your place of residence. The shipping cost is always free to any country. Collection is also included in the price in many countries (USA, France, Spain…). If collection is not included in your country, you can send the kit back to us by email, or if you prefer us to collect it for you, you can hire us for an additional cost. The All in One pack always includes delivery and collection by express courier all over the world.
ARE ALL ANCESTRY DNA TESTS THE SAME?
Some ancestry tests from other companies are very basic and give you very little information. Our test is based on state-of-the-art analysis, and we analyze more than 700,000 genetic markers. In the 24Genetics ancestry report, we have 175 countries and more than 1,500 regions worldwide, more than twice as many as the best ancestry DNA test in the USA.
WHY THIS ANCESTRY TEST AND NOT ANOTHER?
Simply because we are able to go where others can't. We can identify thousands of regions in your DNA, where others tell you "you are from Southern Europe," we tell you which countries and in which regions within these countries, and even, which provinces. But this is not the only reason if you want to know them all, click here.
CAN ANYONE TAKE THIS ANCESTRY DNA TEST?
That's right, anyone, without any limit, can take a 24Genetics test. For babies or elderly people we have a special kit that facilitates the collection of the saliva sample in these cases, just indicate this in the comments of your order and we will send it to you.
DO I GET INFORMATION ABOUT MY ANCESTRY FROM MY FATHER'S OR MY MOTHER'S SIDE?
Both. The genealogical test shows you information on both your paternal and maternal ancestry, as we use autosomal DNA.
HOW MANY GEOGRAPHICAL REGIONS WILL I BE ABLE TO SEE IN MY ANCESTRY REPORT?
24Genetics can see more than 1,500 regions worldwide, more than twice as many as most other tests on the market.
CAN YOU TELL ME THE REGIONS OF THE 24GENETICS ANCESTRY REPORT?
The 24Genetics ancestry test is expanding and improving every day. The geographic list grows almost every month, but we currently list 175 countries and more than 1,500 regions.
These are the countries and regions by geographical area of our ancestry DNA test:
AFRICA – 49 countries and over 200 regions.
AMERICA – 32 countries and over 100 regions.
ASIA – 43 countries and over 500 regions.
EUROPE AND RUSSIA – 40 countries and more than 550 regions.
OCEANIA – 11 countries and more than 25 regions.
WHAT EXACTLY WILL I RECEIVE WHEN I TAKE THIS ETHNICITY TEST?
We will send you a comprehensive and personalized report to the email address you registered your kit with. In addition, whenever you want, you can request your raw data file, and we will send it to you by email. Remember that the raw data file is an electronic file containing your genetic map. On our website, you can download examples of all our reports in several languages.
HOW DOES THE 24GENETICS ANCESTRY TEST WORK?
We find marks in your DNA that have been preserved over the centuries. These marks, called mutations, have a lot of information stored in them. At the same time, these mutations are endemic in certain parts of the world, so the analysis of both pieces of information allows us to trace thousands of regions all over the planet to know in-depth where you belong.
WHAT INFORMATION CAN I OBTAIN ABOUT MY ANCESTORS THROUGH THE ANCESTRY DNA TEST?
You will know the places your genetic ancestors have passed through, including percentages of each of the regions, so that you know where you come from, with the weight of each area.
WHAT ARE THE LIMITATIONS OF THIS ANCESTRY TEST?
Genetic ancestry is not an exact science. Our algorithms are based on statistical population genetics calculations that are constantly evolving. Our Deep Ancestry algorithm is better today than it was a year ago, and it will be even better next year, we will be able to see more regions, and our artificial intelligence systems will have advanced further. In practice, our prediction in terms of continents will change little or not at all. The prediction at the country level will be able to change more, and as we go down the level of detail to Regions and Provinces, our accuracy will be higher and we will be able to identify more different regions.
IS THIS GENETIC TEST USEFUL TO PROVE OR LEGALLY OBTAIN NATIONALITY?
No, ancestry methods are not deterministic, but probabilistic, and in no case serve as a legal document to obtain the nationality of a country.
WHAT YEAR DO MY ANCESTRY TEST RESULTS GO BACK TO?
Our ancestry test goes back, on average, 25-30 generations (700-900 years). The last 300 years are irrelevant for our algorithm, so it will not show where our family has lived in the previous 8 generations or so. However, ancestral traces from up to 2,000 years ago (about 70 generations ago) can be seen in some cases.
WHAT IF MY REPORT DOES NOT SHOW THE REGIONS WHERE I KNOW I HAVE ANCESTORS, SUCH AS MY GREAT-GRANDPARENTS OR GREAT-GREAT-GRANDPARENTS?
Ancestry genetic testing is based on mutations that settle in families over hundreds of years, so our algorithm does not take into account data from approximately the last 250 years (8 generations). Since the 24Genetics ancestry test goes back 25 to 30 generations, it's expected that the regions where our grandparents and great-grandparents have lived are not included. You must take into account that previous generations may have migrated and settled only a few generations ago, but they carry mutations in their DNA from another region, and these are the ones you inherit.
MY RESULTS DO NOT MATCH THOSE OF MY PARENTS, GRANDPARENTS OR EVEN SIBLINGS.
In our ancestry analyses we study autosomal markers, which means that they give us a joint summary information of the paternal and maternal lineages, without the possibility so separate the two. In addition, some ancestry markers are not inherited from parents to offspring. Inheritance is not exactly 50% of all paternal and maternal genetic information. There are two main factors that can lead to differences, even between siblings of the father and mother:
– First, of the 46 chromosomes we inherit, 23 belong to each lineage, i.e., we do not inherit all the genetic information from each parent. Therefore, it is possible that the combination of chromosomes you inherit from your father and mother does not fully represent the entire ancestry of your ancestors.
– In addition, in each generation there is an exchange of fragments between chromosomes. This is known as genetic recombination. It is a random process and, although there are certain regions of the genome where this process may be more common, it is almost impossible to estimate which fragments will recombine in each generation and which fragments will be inherited to the offspring. This explains why the inherited fragments vary between relatives, even between siblings of father and mother and, consequently, also the genetic information and ancestry signals vary. 
DO YOU OFFER "FAMILY MATCHING" TO SEARCH FOR RELATIVES THROUGH MY DNA?
Currently we do not offer this service. However, to locate relatives through your DNA you can request your raw data file, which contains your genetic information for use in other platforms that include this service. We recommend that you always check the privacy and data processing policies and rights of these platforms to make sure how they handle your genetic information.
IS ETHNIC INFORMATION TAKEN INTO ACCOUNT WHEN OBTAINING DATA ON MY ANCESTRY?
The 24Genetics ancestry report is geographical. Sometimes DNA can show certain ethnicities that we can associate with some geographical regions.
CAN I USE THIS ANCESTRY TEST TO FIND OUT WHO MY PARENTS ARE?
No, this is not a paternity test – it is an ancestry test, with which you can see in which geographical areas your ancestors were settled.